Helen Wilcox Picture Day will be Wednesday, October 13th!


All Students come get School Supplies and Boxed Meals on 6-3-2021 at Helen Wilcox School from 3-5 PM! Paradise Cleaners Food Center, Inc. For more information please contact us, (530) 815-5489 or Email us :
THEPARADISEGLEANERS@GMAIL.COM
5 Days A Week You Can Pick Up Bread & Eggs at 1245 Oro Dam Blvd. #10 Oroville, CA

On May 12th, the FCC approved the Broadband Relief Program to provide internet connectivity to households. A household is eligible if a member of the household meets one of the criteria below: Has an income that is at or below the 135% of the federal poverty guidelines or participates in certain assistance programs, such as SNAP, Medicad, or Lifeline. Approved to receive benefits under the free and reduced-price school lunch program or the school breakfast program, including through the USDA Community Eligibility Provision (CEP) in the 2019-2020 or 2020-2021 school year. Household with any student enrolled in a CEP school qualifies. Households can sign up for this program using the link below. The website provides additional information you may be interested in. Internet providers in Butte County (AT&T, Comcast) are participating in this program and ready to assist.
https://www.fcc.gov/broadbandbenefit
This is a limited-time opportunity until the funding runs out.

Parents: We are requiring all new students to be complete online enrollments. All you need to do is: Go to the following links: English:
https://registration.powerschool.com/family/gosnap.aspx?action=25539&culture=en
Spanish:
https://registration.powerschool.com/family/gosnap.aspx?action=25539&culture=es
Documents Required for Registration: Birth Certificate Immunization Record Proof of Residence(something tied to the house; utility bill, rental or mortgage statement) Or a copy of an Inter-District Transfer request (obtained from your district of residence-only needed if you do not live in Palermo District boundaries) You can submit these documents from your phone. Take a picture of the document. 2. Select the share button/icon 3. Select email 4. Email them to
mtello@palermok8.org
This system will replace several of our required forms that parents complete every school year. Please know that there may still be some paper copy forms that will need to be completed. *All of these documents must be included before an enrollment packet can be accepted. Please call 533-7626 if you have any further questions. *STUDENTS MUST BE 5 YEARS OF AGE ON OR BEFORE SEPTEMBER 1, 2021 TO ENROLL IN KINDERGARTEN. IF YOUR CHILD WILL TURN 5 BETWEEN SEPTEMBER 2nd AND DECEMBER 2nd, YOUR CHILD WILL BE IN A TRANSITIONAL KINDERGARTEN CLASSROOM.

Honcut Toddler & Preschool Care! We have opened a Toddler Care Program and a Preschool Program out at Honcut. Both of these programs are income based and provide care for qualified families from 7:30-5:30 (each student schedule may very). If you have any questions please contact preschool Enrollment Specialist, Jessica Sorenson at 530-533-4842 ext. 2.

Valentine's Day! Dear Parents, Due to Covid-19 concerns and safety precautions, we will not be accepting Valentine's treats or cards from home this year. However, your child's class will still be celebrating Valentine's Day within their classroom. It may not look like the celebrations from the past, but they will still have fun! Thank you for your understanding!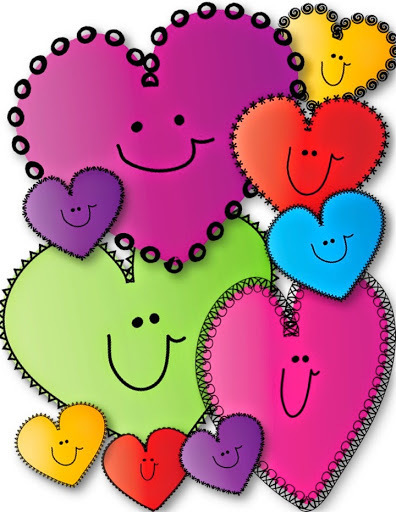 Dear Valued Partners and Colleagues, Committee for Children's top priority is providing information and tools to support you, as well as the children and families in your communities, during the COVID-19 situation. We're in a time of unparalleled change. Social-emotional learning (SEL) is more important than ever before. The spread of COVID-19, social distancing, and school closures have disrupted our routines and sense of stability, forcing each of us to adapt to a new normal. But even with these unprecedented challenges, I'm heartened by the way educators, families, and students are coming together to support one another. I want you to know that everyone at Committee for Children is devoted to providing you with resources as you find new ways for children to learn, feel safe, and be supported and connected, both inside and outside of the classroom. To help educators, we're compiling some alternative options for teaching Second Step® in a remote classroom setting. We've also put together resources for families. As things progress, check back often for additional resources at secondstep.org/covid19support. Here are some of the free materials available now: For Educators • Guidance for remote K-5 lesson delivery • Adapting Second Step for online learning • Strategies for integrating SEL into online instruction • Helpful resources for online instruction For Families • Early learning storybooks for all units • Activities for families to do at home • Mind Yeti mindfulness sessions • ParentTeen Connect • Imagine Neighborhood Podcast NEW Thank you for all the important work you do to support the social-emotional well-being of children, especially in these difficult times. We'll weather this storm together and build a brighter, safer, kinder world for children everywhere.

A reminder Parent Education Night is today, in our Cafeteria from 5:-6:30 PM. Dinner and childcare will be provided! Theme will be technology, social media, and internet safety!

Make-Up Pictures will be on Thursday, December 12th! Bring your best smile! :)

Thanksgiving Luncheon! 1st grade- Wednesday, November 13th at 11:10 AM TK & Kindergarten- Wednesday, November 13th at 12:00 PM 2nd grade- Thursday, November 14th 11:10 AM 3rd grade- Thursday, November 14th 12:00 The price for all Guests will be $4.00.

Picture day has been rescheduled for Monday, October 21st!

9-24-19 Due to Power Outages, Helen Wilcox will be released at 1:00 PM. Students will arrive 1 hour and half earlier at bus stop. After School Program will be in session today.

Calling All Parents, Grandparents & Friends to be a Reading Pal! Can you spare 1-2 hours a week (M, T, W, TH=> 1:25-2:30) to help our Wilcox students improve their reading skills? Please call Kathy Golde @ 533-7626 ext. 239 or drop in Room 29 for more information.

Grandparents Day! We will be celebrating Grandparents day Friday, September 6th @ 7:45 a.m. in the cafeteria. Students are encourage to invite their grandparents to breakfast. All guest $2.50!

Palermo Community Festival, Saturday September 14th! Calling all Helen Wilcox Wildcats, fifties theme, 7am-5pm.

Picture Day is coming...Thursday, May 2, 2019!

District Wide LCAP Parent Meeting Tuesday, April 23rd 5:30-7:00 PM at Helen Wilcox. Please join us!

ELAC/DELAC Meeting Tuesday, February 12th 5:30 - 6:30 PM at Helen Wilcox School.

HELEN WILCOX ENROLLMENT FOR KINDERGARTEN Registration Begins Monday, February 25th BIRTH CERTIFICATE, *PROOF OF RESIDENCE AND UP TO DATE IMMUNIZATIONS ARE REQUIRED AT TIME OF REGISTRATION. STUDENTS MUST BE 5 YEARS OF AGE ON OR BEFORE SEPTEMBER 1, 2019 TO ENROLL IN KINDERGARTEN. IF YOUR CHILD WILL TURN 5 BETWEEN SEPTEMBER 2nd AND DECEMBER 2nd, YOUR CHILD WILL BE IN A TRANSITIONAL KINDERGARTEN CLASSROOM. * PG&E, water bill or mortgage/rental agreement are required as proof of residence

Parents, Due to the extended school closure in November, and the school calendar, we will not be sending home 2nd Trimester progress reports. We want to evaluate students without the long break so we can get a clearer picture of their progress. Therefore, assessments will not happen mid-trimester, but will instead, take place in February. That data will be reported to you on the 2nd Trimester report cards which will be sent home March 1st.

SCHOOL REGISTRATION - All school sites will be holding registration at the District Office, 7390 Bulldog Way, Palermo, during the following hours of the week of 11/26 - 11/30: Tuesday 11/27 1pm-4pm; Wednesday 11/28 8am-4pm; Thursday 11/29 8am-4pm; Friday 11/30 8am-4pm. Any questions call 530-533-4842 M-F 8am-4pm.

Parent Conferences are scheduled for November 13th - 16th. Dismissal time is 1:00 PM.

Cookie Dough Pick-Up is Friday, November 2nd from 1:30 - 5:30 PM in the Cafeteria.


Nurtured Heart Approach Training, presented by Kay Paden, November 1, 2018 8:30 - 4:00 at Butte County Office of Education Boardroom.

College Fair Wednesday, October 3rd 5 to 7:00 PM at Las Plumas High School Gym

You can now order Spirit Wear online. Check out this website! millersgraffixstore.com/helenwilcox

Picture Day is Wednesday, October 10, 2018

College Fair Wednesday, October 3rd 5 to 7 PM at Las Plumas High School Gym. More than 35 Colleges will be in attendance! Hope to see you there!