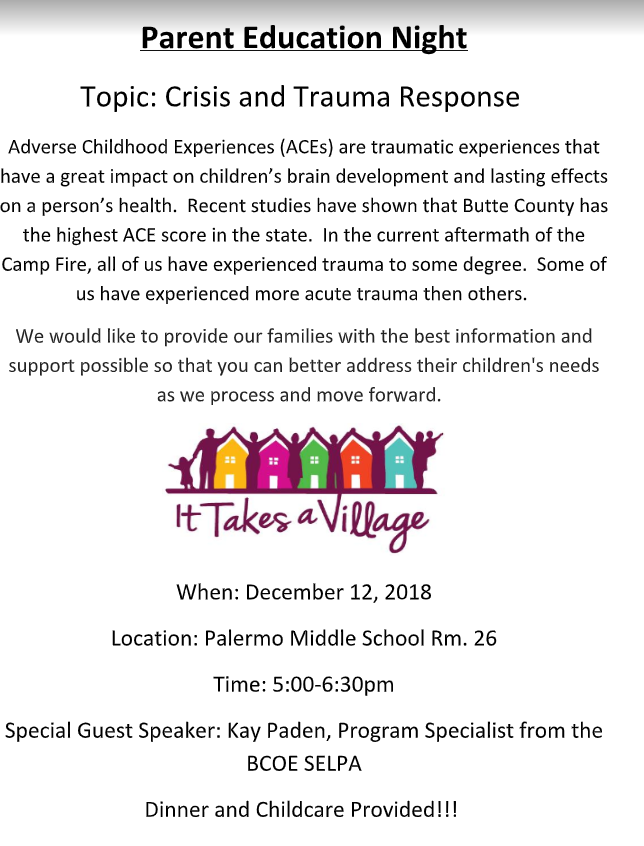 Parent Education Night!
Kristi Robinson
Monday, December 03, 2018
We will be offering a Parent Education Night on Wednesday December 12th 5:00-6:30pm at Palermo Middle School in rm 26. The topic will be on adverse childhood experiences (ACE's) what is it? and how can parents be aware of and respond to and address both acute and complex trauma for themselves and their children.