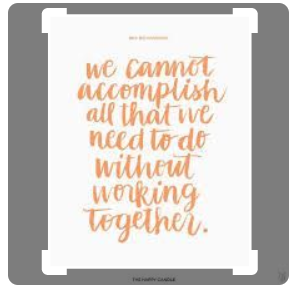 We are in this together!
Kristi Napoli
Thursday, April 02, 2020
Yesterday Mary Sakuma made the difficult decision to extend distance learning for all Butte County school campuses (including Palermo Union School District ) through the end of the 2019-20 school year. As Ms. Sakuma states in the attached Media Release, "the 2019-2020 school year is not over; it has just transitioned from classroom instruction to distance learning."
Our recommended "Learning Matters" packets have been designed to keep our students learning, so they do not fall behind. Staff have been posting daily in Google classroom to connect and support your students. Students emails have been opened up to allow students to email their teacher, counselor and the principal.
We understand the unique challenges many of you face in juggling the expectations of distance learning with changes in your own work situations and the need to maintain family routines. We are in this together; our teamwork is even more vital to the success of our students! We appreciate all of your support and understanding as we continue to improve distance learning to best meet the needs of our students and families. Please reach out to Mrs. Napoli or your student's teacher for any support you may need.