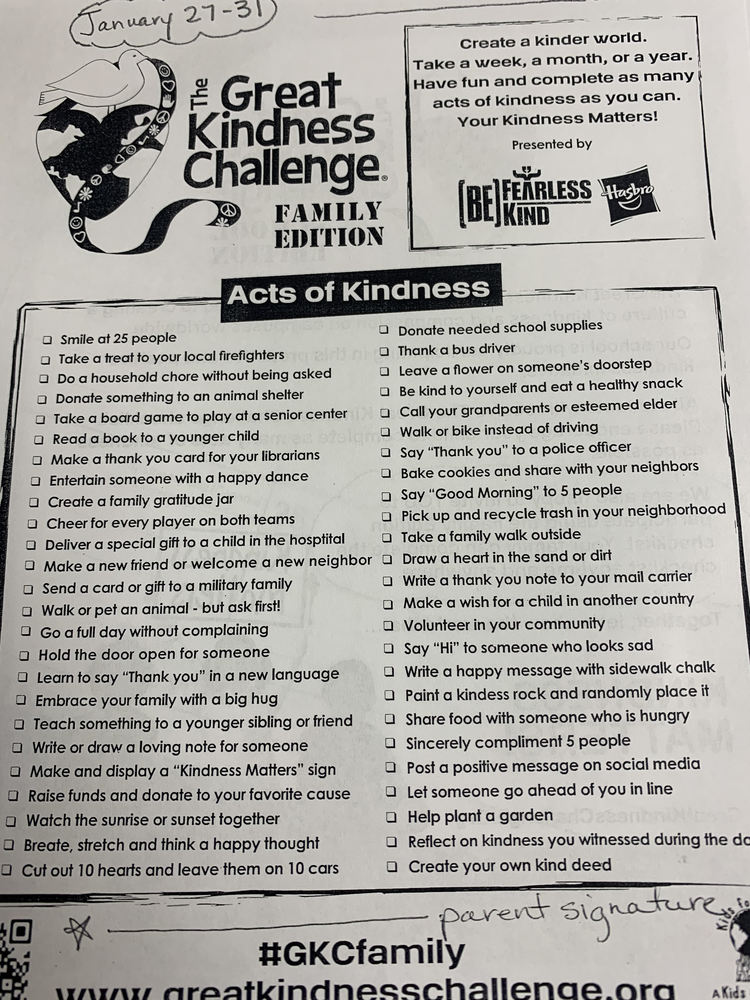 Kindness Challenge!
Kristi Robinson
Friday, January 24, 2020
January 27- January 31st is Golden Hills Kindness Challenge!
*Kind Coin Drive for animals in need in Australia
*Students who do 25 kind challenges and are signed off will get a picture in our Kindness Frame!
*Look for our Kindness Quote in the fence!
Thank you Mrs. Schlanser's EAGLE time class for planning this great event!